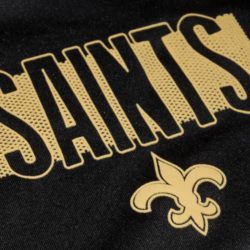 Taysom Hill and the New Orleans Saints agreed to a contract extension for four years and $40 million with $22.5 million guaranteed for injury and $20 million fully guaranteed.
Hill receives $10 million each season over the next four years if he remains in his current role in which he serves as backup quarterback, running back, wide receiver and tight end, as well as being a special teams ace. However, the deal can be worth up to $95 million if Hill becomes the Saints' starting quarterback over the next four years.  The deal includes $22.5 million in guarantees. Hill, 31, was scheduled to become a free agent after this season after he signed a two-year, $21 million extension with the Saints in 2020.
Hill hasn't started any games at quarterback so far this season is because he was dealing with a concussion in Weeks 5-8 and a foot injury this past week that held him out of practice on Wednesday and Thursday. Hill  is 7-of-8 passing for 56 yards with no touchdowns and one interception. He has run the ball 20 times for 104 yards and three TDs. And he has four catches for 52 yards.
Editorial credit: dean bertoncelj / Shutterstock.com