Monday night Jackson College honored the sophomores on their basketball teams before their final regular season home game.    Strong play and 4 straight wins have seemingly ensured that it won't be their last game at home however.  Jackson is now 19-7 overall and 11-6 in the MCCAA West tied for 3rd place with Grand Rapids and in position to host a playoff game next week.
Jackson's sophomores played a big role in the Jets' win on Monday night.  Marissa Shaw from Pittsford had 12 points, 9 assists, and 5 rebounds.  Taylor Hutchinson from Onsted had 16 points and 6 rebounds, and Bre'Aira Burton from Saginaw scored 6 points and pulled down 6 boards.  freshman Daelyn Merillat led all Jackson scorers with 19 points.
The Jets led by as many as 23 but Glen Oaks hung around all game before succumbing to the Jets 91-80.  Glen Oaks featured 2 players from the Jackson area.  Bri Gilson from Michigan Center scored 14 points and Shakaya Rogers from Concord High School scored 11 points.
Jackson looks forward to hosting a postseason game on campus Tuesday night.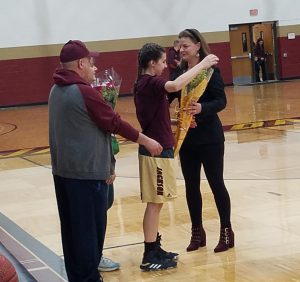 Marissa Shaw
Taylor Hutchinson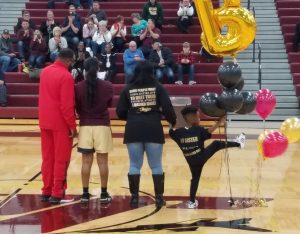 Bre'Aira Burton