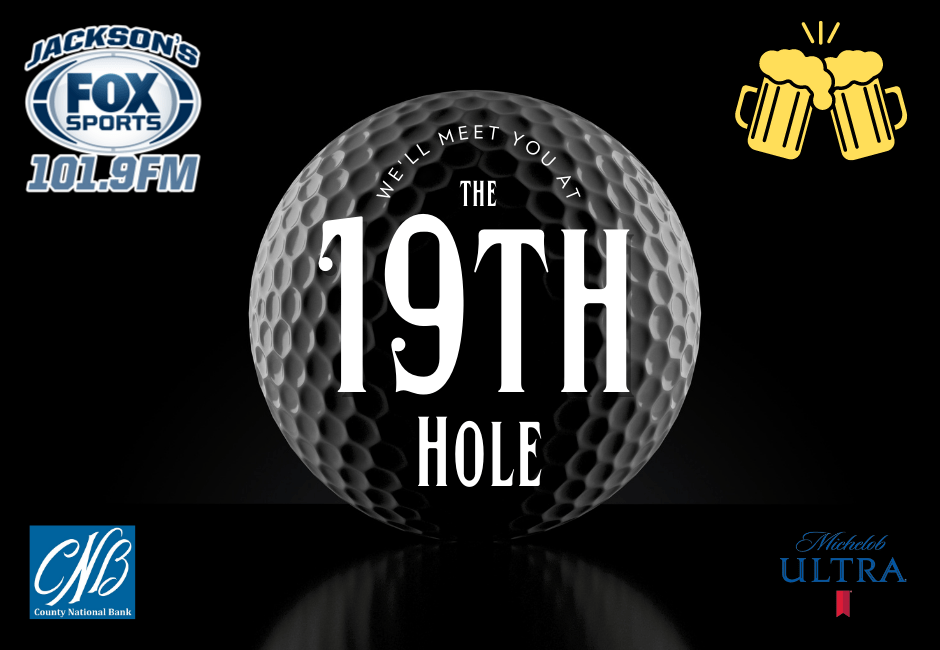 Golf season is in full swing and that means we're back at The 19th Hole sippin' on a cold one, thanks to County National Bank and Michelob Ultra.
Join Marc Daly as he takes his 1-hour sports talk show, "The Daly," on the road broadcasting live Noon-1pm at area golf courses with special guests throughout the season.
Visit one of our broadcasts at The 19th Hole and enter to win a round of golf, or snag yourself some limited edition Fox Sports 101.9 gear.
Tune in to find out where we'll be next!
Thanks to these area golf courses:
Clark Lake Golf Club – June 16th, Noon-1pm
Lakeland Hills Golf Course
Deer Run Golf Course
Cascades Golf Course
Ella Sharp Golf Course