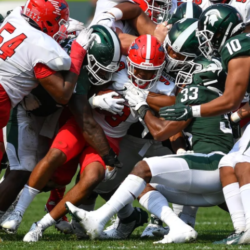 For the sixth time in eight years, your Michigan State Spartans have kicked off the season 2-0.
Sure, it wasn't necessarily a game against Alabama, but that doesn't matter right now. A win over Youngstown State is still a win, 2-0 is 2-0, baby, and the Spartans are looking pretty good! Oh, and, head coach Mel Tucker says the team is hungry for more.
You know the drill — let's talk about this one.