Jackson, Mich. – A recognizable voice has recently returned to the Jackson, Mich. airwaves, and will be adding a live, local sports talk show to his resume.
Marc Daly, who officially started his second stint with Jackson-based McKibbin Media Group (MMG) on Monday, July 26, serves as an on-air personality and marketing/sales specialist for the iconic radio stations.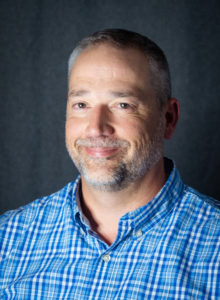 Daly will be hosting "Talkback Jackson Sports" weekdays from 5 pm-6pm beginning Monday, August 23, 2021. The show will air on Fox Sports 101.9 FM in Jackson and is sponsored by Knutson's Sporting Goods.
The show will primarily cover local sports, including interviews, scores and updates from area high schools. The show will also touch on state-wide topics, such as Detroit-based sports (Lions, Tigers, Red Wings and Pistons), plus University of Michigan and Michigan State University athletics.
Staying true to the format initiated by sister station NewsTalk 970AM/101.5FM's show "Talkback Jackson" (of which Daly was once host) will allow listener contributions.
Those wishing to call in to the show for a chance to chat with Daly may dial 517-990-9426 between 5pm and 6pm weekdays.
"It's a tremendous opportunity for me to return to the airwaves in Jackson and provide great local sports coverage for our area high schools, colleges and professional sports in Michigan," Daly said. "When former president and owner of McKibbin Media Group Jamie McKibbin passed away back in November I was saddened like everyone else with the tragic loss. To be able to honor him in some way by returning to the radio and helping his company is something I'm honored to do. 'Talkback Jackson Sports' is something I'm excited about and hope our local community will be as well."
McKibbin Media Group, Inc. (MMG) is the parent company of K105.3 Jackson's Hit Music Station (WKHM-FM), Jackson's Fox Sports 101.9 FM (WKHM-FM-HD2), NewsTalk 970AM/101.5FM (WKHM-AM), and 95.9 The Power Cow (WIBM) in Jackson, as well as 92.1 FM (WCSR) and 99-5 The Dale in Hillsdale, Michigan.