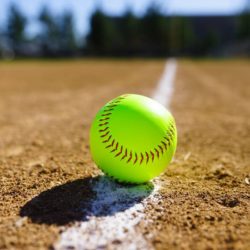 Results from yesterday for Jackson area league teams.
Softball
Lumen 19, Vandy 3 gm1
The Titans took advantage of walks to pull out the game 1 win. Bella Wrozek gets the win on the mound, striking out 7 in 4 innings.
Lumen 19, Vandy 0
Bree Okoniewski threw a no-hitter in game 2, striking out 5 in 3 innings. Emily Rogers led the offense with 3 hits while Bree Okoniewski, Olivia Berner, Lily Ganton, and Kadence Hinkley each had 2 hits a piece.
Western 1, HH 0
The Panthers battled the comets at home Monday night. Both pitchers kept hitters off balance the first game. The game was scoreless until the bottom of the 7th inning, when Nicole Wilson singled to get on base with one out. She stole second. Shaunicy Hendricks drilled a shot to left center scoring Wilson for the game winner! Hailey Whisman struck out 9 and didn't walk a batter.
HH 3, Western 2
Game two Panthers scored in the first inning. Wilson hit a single and scored on Whismans stealing 2nd. In the fourth, Palmer Fortress reached 1st on a bunt. Peyton Budd puts the ball in play which scored Fortress. The Panthers leave runners stranded, but can't score again. Hanover hits a double in the gap to score the 3-2 run. Whisman takes the loss, striking out 8 and walking 1 batter. Nieswender added a hit and Wilson added two.
Napoleon 3, Columbia Central 1 gm1
Napoleon 11, Columbia Central 11 gm2